LANDSCAPER IN THE WEST ISLAND
The landscapers at les Entreprises Lavoie Leblanc have been offering premium landscaping services for several years.
Landscaper in the West Island!
The landscapers at Les Entreprises Lavoie Leblanc have been offering premium landscaping services for several years. Trust our experienced landscapers for all your landscaping projects!
Personalized landscaping and pavement services
Our team of landscapers will take care of all your landscaping projects; from the creation of a retaining wall, to installing sod and pavement.
NEW LANDSCAPING PROJECT INCLUDING:
Pavement installation

Retaining walls

Concrete

Patio

Sodding

Landscaping plan creation

Inground pools
NEED A PROFESSIONAL LANDSCAPER?
Personalized landscaping projects
Work guaranteed to the highest standards
Residential and commercial landscaping services
Snow clearing services
CONTACT US
West Island landscapers: our services include unistone installation, asphalt, rock gardens, retaining wall and deck installation. We have the answer to your landscaping needs. Our work is guaranteed.
Les entreprises Lavoie Leblanc
1001, rue Bellevue, L'Île-Bizard QC H9C 2X5
Phone: (514) 696-8822
Equipment
Lavoie Leblanc Enterprises has the necessary expertise and equipment to complete your project, including a mini excavator for hard-to-reach areas.
By transporting in bulk, we are able to offer quick and efficient service. We also do our best to limit damages to your existing property throughout the course of the project.
Once the project is complete, the premises are left clean and free of debris.
Guarantee
All work performed by Lavoie Leblanc Enterprises comes with a guarantee. All the details will appear on your contract.
Contact one of our representatives to discuss the contents of the contract and its various clauses in further detail.
We guarantee that the entire project will be done in accordance with the highest industry standards, and following the profession's honourable code of conduct.
PAVEMENT & RETAINING WALL INSTALLATION
Our team of Landscapers specializes in landscaping and pavement installation. Whether you require a retaining wall, concrete, patio or sodding, les Entreprises Lavoie Leblanc will exceed your expectations.
We offer a full landscaping design service and will assist you in every step of your landscapaing project, from selecting materials to completion, including excavation and transportation.
For the pavement and retaining wall, installations, we use trustworthy products by Permacon and Techo Bloc, which offer a wide range of textures and colors for a unique look.
Every step of the project is carefully orchestrated, using high quality materials (geo textile, geo grill, etc.), and meeting the highest standards (i.e. specific depths, excavation). Laser equipment is also used for outstanding precision.
LANDSCAPING AND PAVEMENT, ASPHALT, PATIO OR SOD INSTALLATION
Our professional landscapers also offer various landscaping services to help improve the aesthetic appeals of your final project.
Once your landscaping project is complete, the premises are left clean and free of debris.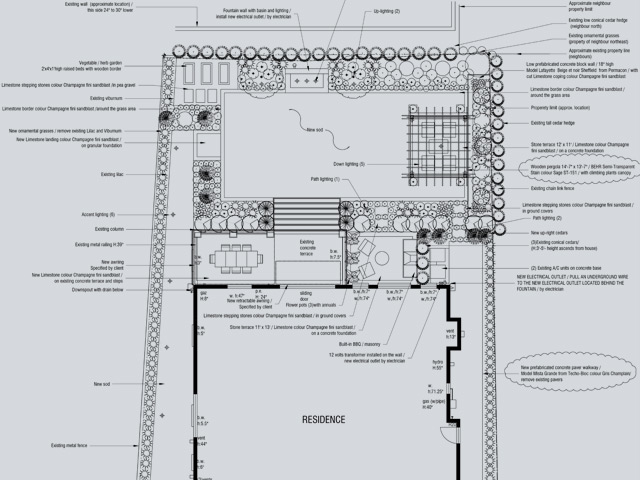 To create custom landscaping projects, les Entreprises Lavoie Leblanc make sure to design custom plans to meet your needs from the get-go.
Send us an Email
Don't hesitate to call les Entreprises Lavoie Leblanc to discuss your project. We also invite you to complete the following form and give us a few details about your project. We will get back to you quickly to discuss your vision, expectations and the various possibilities we have to offer.
Business Hours
Monday8:00AM to 5:00PM

Tuesday8:00AM to 5:00PM
Wednesday8:00AM to 5:00PM
Thursday8:00AM to 5:00PM
Friday8:00AM to 5:00PM
Saturday8:00AM to 5:00PM
SundayClosed